GB Corp.
Physical release pre-order campaign
---
If you enjoy the free version of GB Corp, I'm happy to announce you that we are running a pre-order campaign for the physical release of a complete version of the game, with some cool extra features like GBA and SGB2 support, and 2P Players link cable play. There are some very unique goodies inside the box: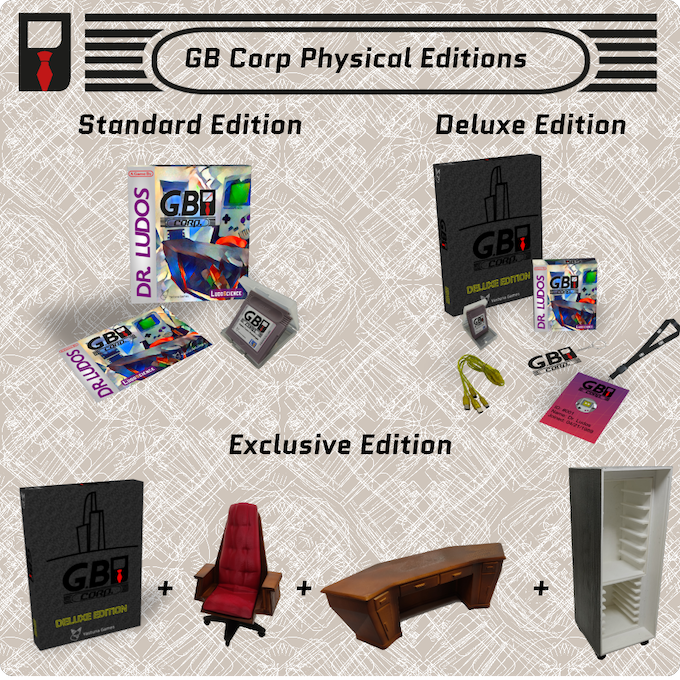 You can get the game here (hurry up, it'll be only available for 30 days. And we have discounted prices for the first 5 days) :
https://www.kickstarter.com/projects/yastunagames/gb-corp-a-new-physical-gameboy...