Yo-Yo Shuriken
Yo-Yo Shuriken is a fast-paced arcade game for Super Nintendo (SNES).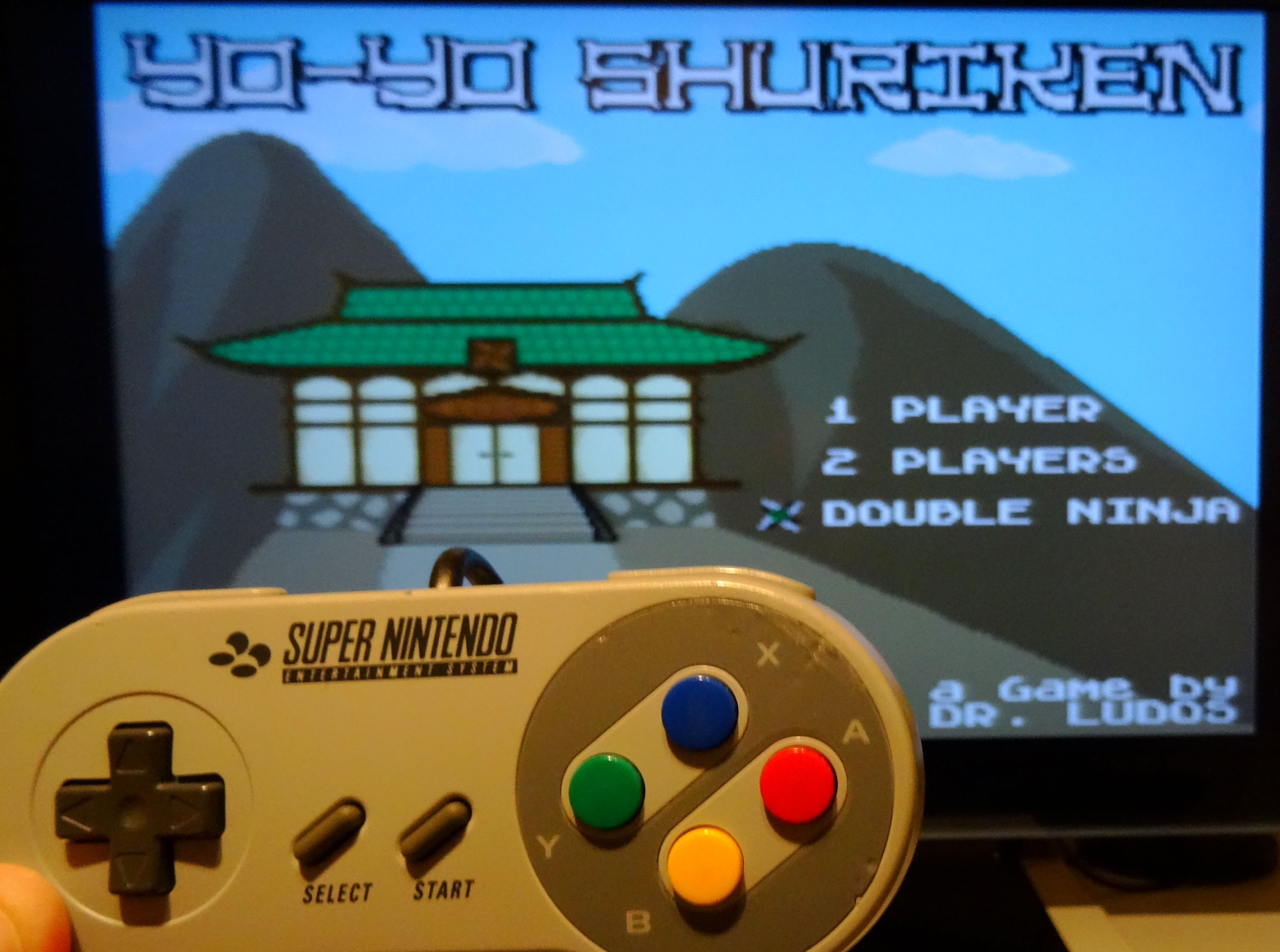 Defend the dojo!
Use your secret ninja weapon, the mighty "Yo-Yo Shuriken" to defeat the robot hordes and their deadly bossess. Master the technique of throwing the shuriken to attack enemies from the front and then recalling it to hit them from behind!
Focus your energy into the Yo-Yo Shuriken to deliver a powerful charged attack that can cut through several enemies at once!
7 levels of intense action!
Solo and 2-player co-op modes!

SNES ROM or Cartridge?
Yo-Yo Shuriken is an actual game for the Super Nintendo / SNES / Super Famicom console. You can buy a ROM version of the game here, and use it with a SNES emulator for any system you like. Here are a few examples:

If you want to play it on a real console, you can buy a beautiful game cartridge (with handcrafted box and manual) from Catskull Games.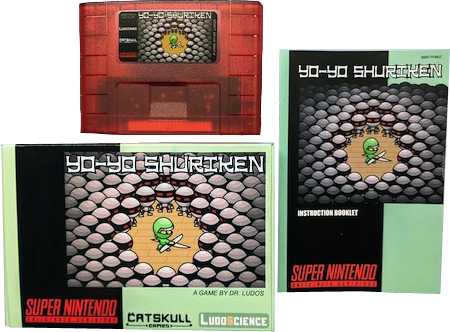 The cartridge is made from newly built elements (PCB, shells, etc) all designed and hand assembled in the US by Catskull himself. The cartridge is region-free. It has been tested and working on NTSC SNES, PAL SNES, JP SFC, and Analogue Super Nt. The box and manuals are also printed and hand assembled in the US, using materials that make them as close as possible to the original SNES releases from the 90's!

Purchase
In order to download this game you must purchase it at or above the minimum price of $5 USD. You will get access to the following files:
YoYoShuriken.sfc [SNES ROM - Use with any emulator]
256 kB