Yo-Yo Shuriken (Neo-Geo MVS AES CD)
A downloadable game for Windows, macOS, Linux, and Android
Yo-Yo Shuriken is a fun 1-2 players game for Neo-Geo (MVS / AES / CD)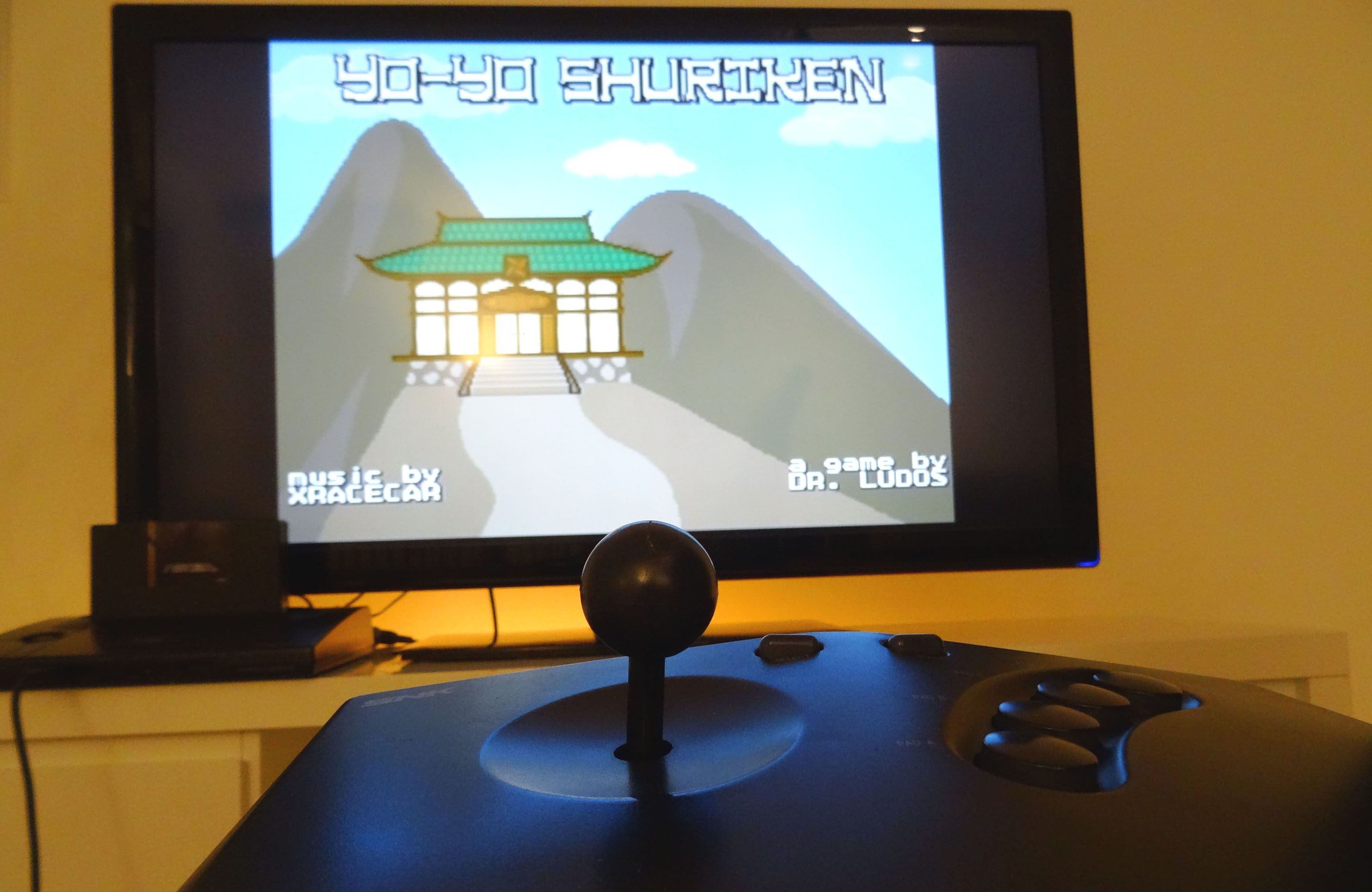 Defend the dojo!
Use your secret ninja weapon, the mighty "Yo-Yo Shuriken" to defeat the robot hordes and their deadly bossess. Master the technique of throwing the shuriken to attack enemies from the front and then recalling it to hit them from behind!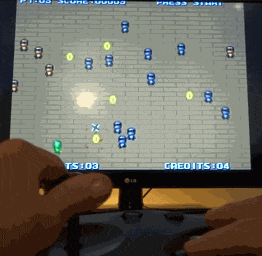 Focus your energy into the Yo-Yo Shuriken to deliver a powerful charged attack that can cut through several enemies at once!
7 levels of intense action!
Solo and 2-player co-op modes!
ROMs and ISOs for your Neo-Geo!
Yo-Yo Shuriken is an actual game for all versions of the Neo-Geo hardware: MVS, AES and Neo-Geo CD. You can buy a ROM version of the game here, and use it with a Neo-Geo emulator (MAME recommended) or play it on real hardware through a Flash Cart (NeoSD rom file also available for download after purchase). If you have a Neo-Geo CD, you'll find an ISO file that you can use with any Neo-Geo CD emulator (MAME recommended) or burn onto a CD-R to use it with your console.

Neo-Geo CD physical release
If you have a Neo-Geo CD console at home, I'm proud to announce that a beautiful physical release of the game is available from homebrew publisher Cote Gamers: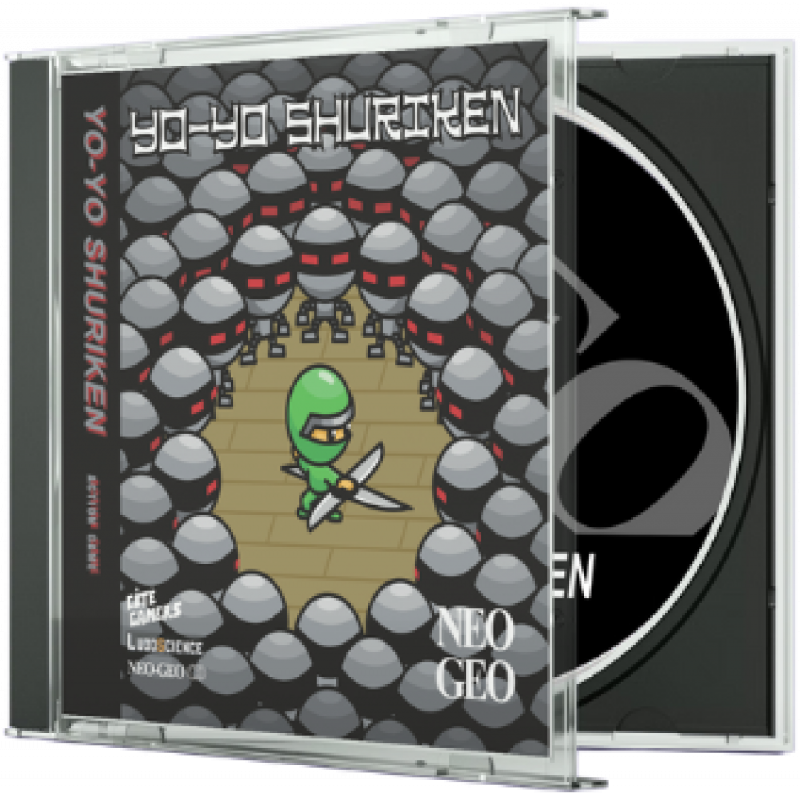 We did our best to create a physical release whose quality matches the commercial releases of the 90's. And we really hope you'll enjoy this release!
The Neo-Geo CD physical release is currently on "pre-order", and will be shipped in May 2023. The game development itself is complete (as you can see when playing the ROM sold here), and we are doing some final tweaks on the packaging.

Last but not least, if you buy the Neo-Geo CD physical release, you'll also receive the ROM versions for free (CD, AES and MVS)!

How about a physical release on MVS and AES?
I'll be honest, my dream goal with this project is to create a an actual physical release of the game on MVS and AES formats too, with a beautiful manual, cover, box and cartridge. Whenever possible, I try to made to find partners able to build new cartridges to make such physical releases a reality. So I contacted several people able to create new cartridges for MVS and AES. The sad answer is that it's very expensive (around 200€ or $ per cart, excluding box and manual), and that they require you to buy several dozens of cartridges upfront.

So before investing such a large amount of money (or partnering with a publisher), I need to have a rough idea of how many people (if any!) would be interested to buy a physical release of Yo-Yo Shuriken on MVS or AES. The final prices would depend on the number of people interested and the supplier used, but I can give you a rough estimate of the "retail price" from the quotes I've got so far: around 250-300€ or $ for the AES and MVS versions.
If you'd be interested in a physical release of Yo-Yo Shuriken for Neo-Geo AES or MVS, please contact me by email and tell me what format you'd like (MVS and/or AES) and how many copies:

This is not a pre-order: it's just a way to tell me you'd be eventually interested in a physical AES or MVS release if it became a reality, knowing that the price range should be around 250-300$ or € per unit. Then, when (and if) this project have sufficient players interested to become real, I'll contact you again :).
I hope you'll enjoy the game!
Dr. Ludos.

Purchase
In order to download this game you must purchase it at or above the minimum price of $6.99 USD. You will get access to the following files:
YoYoShuriken_MAME.zip (MVS and AES version for MAME)
3 MB
YoYoShuriken_CD.iso (NeoGeo CD ISO)
1 MB
YoYoShuriken.neo (for NeoSD Flashcart)
11 MB